Appraisal Experts
It doesn't matter what type of real estate you have. Our experience and formal training as licensed appraisers make us qualified to provide home valuations in Placer County for clients ranging from national mortgage companies to local lenders or individual businesses and consumers.
We take advantage of the latest appraiser gadgets and gear to save you time and money. And first and foremost, we value the importance of customer service. You'll be shown the utmost respect throughout the course of working and communicating with California Coast Appraisals. Our goal is an unbeatable experience for our customers. See for yourself the difference. Call today.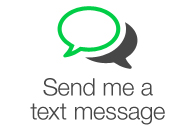 More news...
This service is supplied by Bankrate.com and is protected by copyright and owned by Bankrate.com.
---
Got a Question?
Do you have a question relating to real estate appraisals? We can help. Simply fill out the form below and we'll contact you with the answer, with no obligation to you. We guarantee your privacy.